Earth 2 is a futuristic concept for a second earth; a metaverse, between virtual and physical reality in which real-world geolocations on a sectioned map correspond to user-generated digital virtual environments. These environments can be owned, bought, sold, and in the near future deeply customized. Phase 1 is live and represents the central global body that aims to determine ownership of digital assets and property inside this futuristic virtual metaverse of Earth.
Earth 2 has experienced unprecedented growth and success since launching in late 2020 and has sold more virtual land than any other project, ever!
The team has created a geographically linked digital grid of Earth at 1:1 scale, divided into tiles that are roughly 10m x 10m (though this varies slightly by latitude).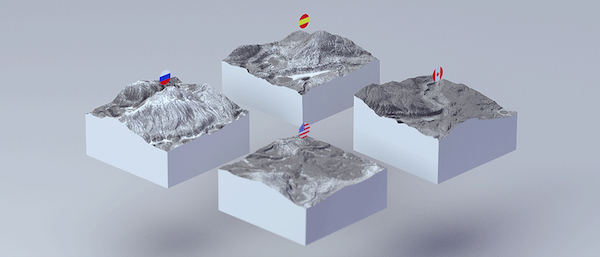 Right now, these tiles can be owned, bought, and sold. Recently, they have started generating jewels and essence. In the future, they will generate resources and users will be able to build customised structures on them as well.
Tile owners will be able to earn revenue from these tiles in a number of ways. Most of this infrastructure is not yet developed, but there will be possible revenue streams include advertising, trading of jewels, essence, resources, and digital assets, providing virtual products and services, renting land to other users, and increases in land value over time.
Earth 2® is the beginning of our world's future virtual existence and today you have a chance to own part of this incredible future.
As an example, I myself purchased a few properties a year ago at the value of R700, at the time of writing this article the value has increased to slightly under R3000 (after converting dollar to rand). This is real currency, real money that is being used inside of this platform to own your virtual real estate. You would be able to sell the properties and generate a profit from it, or if you are like me, decide to simply leave it on the platform to see where it takes me next.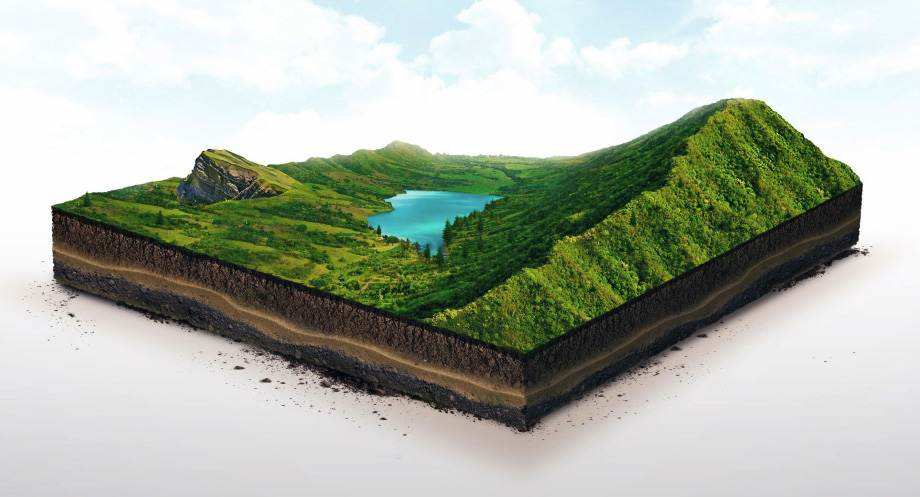 Earth 2 aims to be both a platform and a game. (Think Ready Player One – the movie, that is the end goal here.) It is still in the early phases of development and is currently a browser-based platform where you can buy and sell these tiles. In future phases, the game will include VR (virtual reality) and AR (augmented reality) and you will move around the game in environments like the screenshots below.
Earth 2 at the end of the day, wants you to be able to fully immerse yourself into a virtual world such as the generated video below, where you can build, explore and have fun with other members on the platform.
On the official website of Earth2 they state:
"We envisage a virtual, digital world on a 1:1 scale with earth. Places in Earth 2® are essentially in the same location as earth because the Earth 2® digital grid system is geographically linked to the world we live in.
The vision of Earth 2® is to create a global digital representation of our earth, a place where people can build, abide, trade, live, experience, interact and so much more. The vision is long-term and monumental and we feel the introduction of Earth 2® represents the birth of the world's virtual timeline.
If you share our dream and our vision then we invite you to partake and become part of history. By purchasing your own piece of virtual land in Earth 2® you're not only supporting the virtual future of our world but also creating an amazing opportunity for yourself to make a profit by becoming involved early! But if you're still unsure, simply sign up for a free account so we can keep you updated on future releases!"
If you also look at the Leaderboard of the TOP 50 users, you can really see that people are invested, with the top user at the time of this article having E$ 499 805.50 invested. (E$ = US$) – This goes to show how much faith some people have in this platform. If it is practical, however, would still be up for debate. But the same goes for other investments or gaming.
Earth2's Team consists of people from all walks of life. Including game developers, financial accountants, security officers, advisors in different fields, UI/UX designers, and much more.
Really worth checking out, I mean, you can always spend a few rands/dollars and buy a tile of your childhood home or some location that is special to you. It might be worth a little one day, or it might be a virtual haven spot for you in 10 years and your kids can thank you for actually buying it!
Will it make you wealthy? Doubtful. Will it be fun to see how it explores the metaverse and virtual reality – HECK YES!
PS: If you do decide to join Earth2.io, you can use my REFFERAL CODE: E55N6RSSVK – and get 5% Off your first purchase of land.
You can visit Earth 2 to create a free account at www.earth2.io/
Or learn more about it in the video below!
Stay Curious! Stay Blessed! Stay Safe
If you are enjoying my blog and would love to show support, how about buying me a coffee?