Quite excited to show off my 2022 Edition to a Plant-Based lifestyle in South Africa. My 2021 edition can be found in the below link and is highly recommended to start with if you are new to the plant-based lifestyle scene, or if you are simply just really really curious!
The 2021 guide blew up, which in return simply put, made me fucking happy. I received so many messages from people that loved the information and that was excited about their animal-free lifestyle journey. Sharing my own journey, and sharing amazing facts about health, and other tips were a lot of fun and many asked for an update for 2022, so here it is!
I would like to start off with a DISCLAIMER though: This is not a vegan guide. This is a plant-based lifestyle guide. The terminology of what is deemed plant-based caused quite a raucous in my DM's and emails. A lot of prominent South African vegans do not share love and light and I was told that it's not a plant-based oriented guide as I spoke and discussed vegetarian themed options and also explained things like pescatarians and what they eat. Reality is, knowledge is power. Teaching others about all kinds, assists and helps people understand what journey people go on. My 2021 guide explained in detail some terminologies, what kinds of plant-based eaters you get and a lot about nutrition and health.
BUT PLEASE NOTE: This is not a vegan guide.
This is a plant-based lifestyle-oriented guide. However, the majority of the content being showcased will be vegan or vegetarian. No animals/meat. Some people want to eat less meat, others are pescatarians finding themselves still while getting ready for the next jump that many times turn out to be vegetarianism and not veganism. The fact is whether you are a level 7 vegan, or a neighbour of a meat-free family trying to find ideas of what to cook for them when you invite them over, YOU ARE WELCOME.
This guide of mine embraces all kinds, wanting to eat fewer animals. Everyone starts somewhere, everyone is on their own separate journey. I created these guides as I wish I had this myself 8 -years ago when I started this journey. No preachy-ness. No attacking. Just love and light. Spread love, not hate. Show people the amazing meat-free alternatives.
Become the person you wish you had growing up, Become the change and make the difference. Stop listening to peoples praises, stop listening to peoples pity. Focus on your own journey, one step at a time. Love and light people – Enjoy MY GUIDE TO A PLANT-BASED LIFESTYLE IN SOUTH AFRICA, the 2022 Edition! – Shaun Zietsman
In this guide to a plant-based lifestyle in South Africa, I will be showcasing some new and exciting products that can be found in our South African stores or online via e-commerce.
Social media groups to join to learn about new products, tips, and to meet some amazing people in our little community:
One of the best online shopping recommendations in South Africa would be Faithful To Nature
UNCHAINEDTV – unchain your brain
Do you enjoy streaming shows? Find yourself glued to a screen watching documentaries, movies, and sometimes just random dribble of content… ? Well you now can watch vegan content 24/7 for free on your phone, tablet, computer, or smart tv. The official streamer of all things vegan featuring New Day New Chef and hundreds of other vegan originals, documentaries, specials, and plant-based programming for Free!
Available for download at https://unchainedtv.com/
Vegan Foods and Services to check-out.
Daisy Duo: Heidelberg – Vegan meals, fresh and frozen. Take away. Delivery. Biscuits, cake, platters, samoosa, and much, much more are available.
Barbara Saacks Catering: Specialising in Gourmet Vegan and Vegetarian Food… and Delicious Sweet Treats.
Chef Rum: Waterfall – Simple, fresh, delicious, and conscious street food.
Collective Knead: Online and at markets – Decluttering the mysteries between fad diets and learning to support natural harmony within the body.
The Honest Apron: Kempton Park – Online home bakery creating picture-ready baked goods. I am just amazed by their creativeness in the kitchen.
Look at just some of their amazing creative bakes!
Herbi Raw: Holistic Health + Conscious cooking. From yoga retreats to cooking classes to delicious smoked Carrot Salmun that has been perfected to capture the delicate flavours of our oceans. Tanita Boswell from Cape Town, South Africa is a self-taught plant-based cook with her own cookbook available called "Herbiraw Conscious Cookbook".
Definitely worth a read, and a must-follow on social media
3M Earth Online South Africa – Lab tested medicinal CBD products that aid in relaxation, sleep and anxiety. From oil and lotions to coffee beans and hand soaps. Even CBD doggy treats! Their products are available online, but also from a very very friendly lady at The Vegan Night Market at the Pirates Club, Johannesburg
Vegan Vendors: South Africa's largest vegan-only e-commerce marketplace website. An online platform for vegan businesses to list their goods & services. All products listed on the site are certified vegan, plant-based and cruelty-free.
Vegan Vendors: South Africa's largest vegan-only e-commerce marketplace website. An online platform for vegan businesses to list their goods & services. All products listed on the site are certified vegan, plant-based and cruelty-free.
Need some new APPS to download? Try out some of them below. They are not all 'South Africa' related – but still great to browse.
What Proudly South African dishes can you eat in SA that is plant-based? Below are a few amazing options – one google search and you will have a recipe!
Image credit: theveganary.com
Plant-Based Milk Options in South Africa
Choosing 1L of Soya Milk over 1L of Cow's Milk can save a massive 600L of water!

Proveg.com
Milk also does not have to be 'boring' anymore with so many brands coming up with delicious flavours for their consumers to enjoy.
Rude Health Hot Chocolate
Almond Breeze Vanilla Flavoured Almond
Good Hope Soya Chocolate Soya Milk
Almond Breeze Chocolate Sweetened
Rude Health Chocolate Hazelnut
Rude Health Tumeric Latte
Good Hope Soya Strawberry
Herbivore Cashew Mylk
OK JA Just Now Cacao
Enjoy cheese? Try out some of the delicious brands below.
CornwallSA has an amazing Forever B-Vegan Range filled with so many vegan cheese options. From your regular mozzarella and cheddar to your more adventurous cheese such as tomato pesto or chilli cheese. They also sell pizza bases (Cauliflower, Zucchini & Parmesan, Sweet potato or beetroot) for a full list of vegan products you can email nikki@cornwallsa.co.za / sales@cornwallsa.co.za or call 0114774850
Needing some meat substitutes?
Lately, there has been an influx of new substitutes, some rise to the occasion, and others fail miserably. Many South Africans still crave those damn Quorn BBQ dippers that we lost when Quorn decided to pull out of South Africa in early 2021. There have been some replacements though at least.
Our local Supermarkets have also started to create their own plant-based products and you can see the 'friendly' competition starting amongst them.
Checkers
Woolworths
Dischem Pharmacy
Other great finds:
Montagu Snacks offer a Vegan Variety Snack Box
Yuppiechef.com offers a vegan spice pantry box
Wellness warehouse now sells earthshine vegan biltong / droewors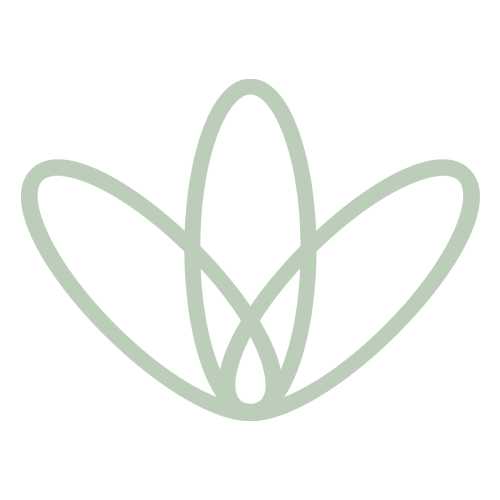 Trailshed.co.za offers Squirrel's Nut Butter – an all-natural anti-chafe stick, for your uhm… well your dangly bits, your nuts.
Other delicious plant-based products i found was: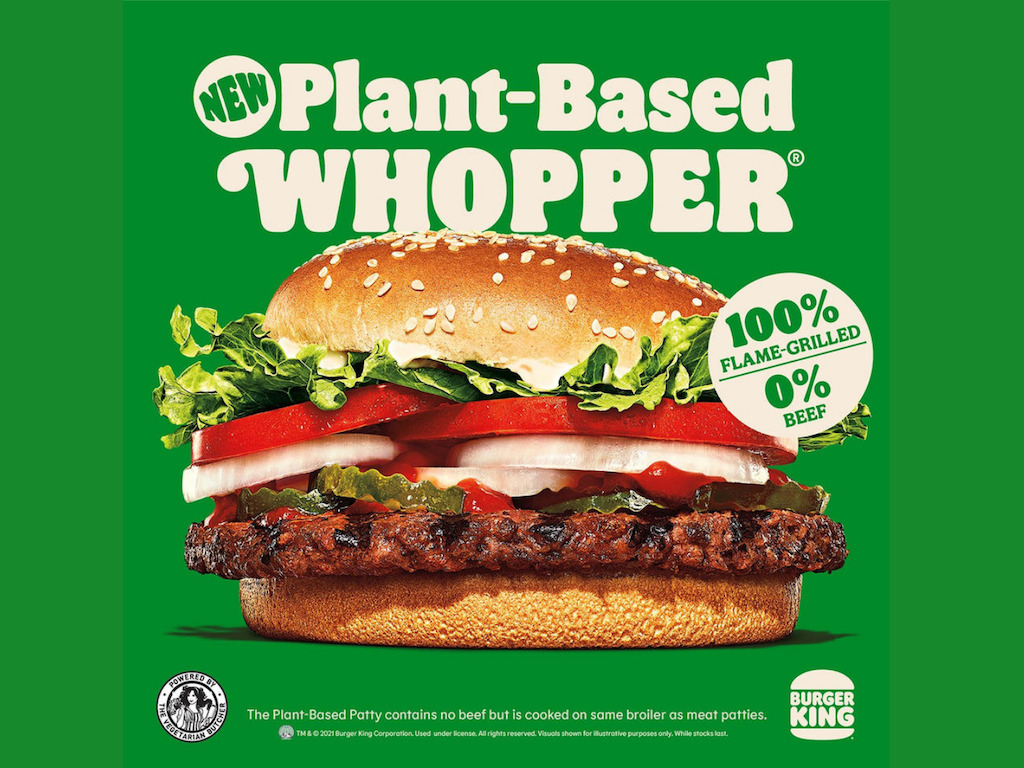 Future Farm is also finally in South Africa, at first, I thought it was 100% available at Checkers only but then I saw it at a few different places. They tend to come and vanish though… very close to the real thing. Slightly pricey. Lots of protein.
You can also visit the below websites for more information and online purchases.
For our Johannesburg residents, did you hear about The Vegan Chef opening up a branch in Benmore Centre! Give these amazing friendly ladies a visit. The food is exquisite every single time I visit.
Succulent Boutique SA also has the most adorable biodegradable 3d printed plant pots and decorative pieces. Fascinating designs, water-wise for your plants and eco friendly!
Vegantarian creates delicious meal kits that are delivered to your door, healthy, tasty, and convenient to cook at home with perfect pre-portioned pack sizes to reduce on food wastage.
Examples of some of their meals are below:
The vegantarian family can be contacted by clicking here or via 082 5567178.
Wild Dreams is one of the most thorough and alluring places to visit. Their website offers amazing and unique vegan oriented experiences. Travel, restaurant reviews, consulting, coaching and so much more.
Firstly they have Hayley Cooper, Africa's only certified vegan hospitality consultant that can create amazing personalised experiences:
They also have vegan coaching, providing guidance and support for anyone looking to make the shift into the plant-based lifestyle and full-on veganism through different programs, weekly zoom coaching sessions, or personal 1:1 sessions.
As well as specializing in recruitment specifically in the vegan sector in Africa. They are working with established sanctuaries, NPO's, and vegan startups.
Currently, the team is busy setting up "Vegan Jobs Africa" to showcase careers aligned to vegan values and ethics. Give their social media pages a follow to be one of the first to know when they go live! Instagram: Veganjobsafrica and Facebook: Vegan Jobs Africa
Visit Wild Dreams at http://www.wilddreams.co.za – If you are interested in any consulting, travel or vegan related services, to purchase a wildlife image or to book Hayley for a speaking engagement/article feature contact hayley@wilddreams.co.za
Remember to also check out my 2021 edition of this guide with loads more information that is still valid for 2022! Packed with detailed information regarding health, fitness, nutrition and more.
Lastly here is a little nifty vegan guide for download. Courtesy of Anneke Malan from HerbiVohr – Thank you for sharing!
If you are enjoying my blog and would love to show support, how about buying me a coffee? Thank you for reading… #TheSomethingGuy #SouthAfrica #Blog